Trust Me Vodka Wins Gold
Carlsbad, CA — Trust Me Vodka recently was awarded a gold medal at the 2019 Distilled Spirit and Cocktail Competition at the Del Mar Fairgrounds in Del Mar, Calif. The San Diego County Fair, presented by Albertsons|VONS, hosts one of the best spirit competitions in the country. With 163 entries from 58 distilleries in this year's competition, there was no shortage of show-stopping spirits from around the globe.
Judging happened February 16 and 17, and 137 medals were awarded (gold, silver and bronze). The Best of Show award will be announced on June 22 at the Distilled Spirit and Cocktail Festival, happening at the 2019 San Diego County Fair.
Trust Me Vodka was awarded a gold medal in the Best of Division and Best of Class spirit style category for its Organic Wheat vodka.
DISTILLED SPIRIT AND COCKTAIL FESTIVAL
WHEN
: Noon-5 p.m. June 22
WHERE
: Del Mar Fairgrounds, 2260 Jimmy Durante Blvd., Del Mar, Calif.
COST
: Purchase tickets between March 16 and April 5 and save $10 off VIP Lounge and general admission tickets through Ticketmaster. VIP Lounge Tasting: You'll get a souvenir glass with unlimited samplings of spirits and signature cocktails, access to the VIP lounge/patio featuring gourmet food stations with unlimited grazing, and admission to the Fair for $130 ($120 if you purchase by April 5). General Admission: You'll get a 10-tab wristband (each tab is for ¼-oz. pours of distilled spirits, and 1 oz. pours of mixed cocktails), plus Fair admission for $35 ($25 if you purchase by April 5).
GENERAL INFO
.: distilledsandiego.com VIEW ALL THE AWARD-WINNING SPIRITS: Distilled spirit results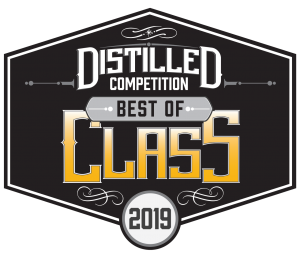 visit
www.distilledsandiego.com
for full results.